Posts for tag: tooth pain
By Craig S. Karriker, DMD, PA
April 26, 2020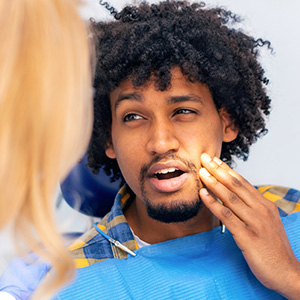 Let's say you have a diseased tooth you think might be on its last leg. It might be possible to save it, perhaps with a significant investment of time and money. On the other hand, you could have it replaced with a life-like dental implant.
That seems like a no-brainer, especially since implants are as close as we have to natural teeth. But you might want to take a second look at salvaging your tooth—as wonderful as implants are, they can't beat the real thing.
Our teeth, gums and jaws form an intricate oral system: Each part supports the others for optimum function and health. Rescuing a troubled tooth could be the best way to preserve that function, and replacing it, even with a dental implant, a less satisfying option.
How we save it will depend on what's threatening it, like advanced tooth decay. Caused by bacterial acid that creates a cavity in enamel and underlying dentin, decay can quickly spread into the tooth's pulp and root canals, and eventually threaten the supporting bone.
We may be able to stop decay and save the tooth with a root canal treatment. During this procedure, we remove diseased tissue from the pulp and root canals through a drilled access hole, and then fill the empty spaces. We then seal the access and later crown the tooth to protect it against future infection.
A second common threat is periodontal (gum) disease. Bacteria in dental plaque infect the outer gums and, like tooth decay, the infection quickly spreads deeper into the root and bone. The disease weakens gum attachments to affected teeth, hastening their demise.
To treat gum disease, we manually remove built-up plaque and tartar (hardened plaque). This deprives the infecting bacteria of their primary food source and "starves" the infection. Depending on the disease's advancement, this might take several cleaning sessions and possible gum surgery to access deep pockets of infection around the root.
Because both of these treatment modalities can be quite in-depth, we'll need to assess the survivability of the tooth. The tooth could be too far gone and not worth the effort and expense to save it. If there is a reasonable chance, though, a rescue attempt for your troubled tooth might be the right option.
If you would like more information on whether to save or replace a tooth, please contact us or schedule an appointment for a consultation. You can also learn more about this topic by reading the Dear Doctor magazine article "Save a Tooth or Get an Implant?"
By Craig S. Karriker, DMD, PA
July 01, 2019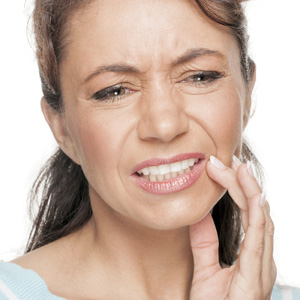 If a pain you've been feeling goes away, you might believe the problem that caused it is gone too. But that doesn't mean it has, especially with a tooth. An excruciating toothache that suddenly stops should still be examined. Here's why.
Tooth decay often works its way into a tooth's innermost layer, the pulp, which contains bundles of nerves and other tissue. The infection attacks the nerves, which send pain signals to the brain. As the infection persists, though, the nerves will eventually die and will no longer be capable of sending pain signals — hence the "mysterious" end of your toothache.
Although the pain has stopped, the infection is very much active in the tooth and will continue to work its way through the root canals to the jaw. And ultimately, the pain will return as the infection invades the bone.
But there's good news: a tooth in this condition can be saved with a procedure known as root canal therapy. We drill a small hole in the tooth to access the pulp, usually through the biting surface of back teeth or in the rear in front teeth. Once inside the pulp chamber, we clean out the infected and dead tissue. We then fill the empty pulp chamber and the root canals with a special filling and seal the access hole. In a few weeks the tooth receives a life-like crown to further protect it from re-infection and fracture years later.
A straightforward root canal treatment can be performed by a general dentist. If there are complications like a complex root canal network, however, then the skills and specialized equipment of an endodontist (a specialist in root canals) may be needed.
A root canal treatment resolves the real cause of a toothache that suddenly stopped, as well as puts an end to future pain and infection related to the tooth. More importantly, it can save your tooth and add many more years to its life.
If you would like more information on tooth pain, please contact us or schedule an appointment for a consultation. You can also learn more about this topic by reading the Dear Doctor magazine article "A Severe Toothache."
By Craig S. Karriker, DMD, PA
August 30, 2012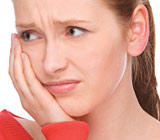 Tooth pain occurs when a trauma or infection triggers a reaction from the nerves inside a tooth's pulp chamber. The severity of the pain and its duration can vary depending on the underlying cause, which can include anything from a loose filling to an abscess. Ignoring symptoms not only results in unnecessary physical and emotional pain, but can also lead to more expensive dental treatment as problems become more complex. Make an appointment with our office today if you are experiencing any of the following symptoms:
Sharp pain when biting down on food — This type of pain could be indicative of a cracked tooth, loose filling, or tooth decay that is affecting one or more of your teeth. We can remove decay and replace a loose filling, but if your tooth is cracked, we will have to determine the location and depth of the crack before formulating a treatment plan. In some cases, root canal treatment or even extraction may be necessary.
Pain that lingers after eating hot or cold foods or liquids — Mild and short-term sensitivity (lasting only seconds or a minute) to hot and cold foods resulting from gum recession can often be soothed by using a fluoride toothpaste made for sensitive teeth. However, an inflamed tooth pulp or one that is dying due to severe decay could cause sensitivity that lingers for a long time after exposure. In this case, root canal treatment may be necessary to remove dying pulp tissue in order to save the tooth.
Constant severe pain and pressure, swelling of the gums, and sensitivity to touch — Infections and/or abscesses can spread from the tooth pulp into the surrounding periodontal tissues and bone causing this type of pain. Root canal treatment will most likely be required.
Dull ache and pressure on one or both sides of the face in the upper teeth region — The sinuses and upper back teeth share the same nerves, so, oftentimes, referred pain from sinus congestion or infection can feel like a toothache. A thorough examination can determine whether or not the pain is dentally related.
If you are experiencing tooth pain, call our office immediately so that we can begin to provide you with some relief. To read about other symptoms of tooth pain and possible treatment options, read the Dear Doctor magazine article "Tooth Pain? Don't Wait!"