Posts for tag: dry mouth
By Craig S. Karriker, DMD, PA
November 08, 2017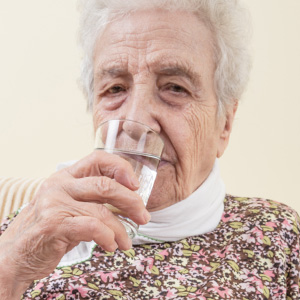 If you were asked to identify the number one mouth problem affecting dental health, what would you name? Toothaches? Poor hygiene? Jaw joint issues?
Believe it or not, the top issue among 15,000 respondents in a recent American Dental Association (ADA) survey was dry mouth. A full one-third of the respondents had experienced chronic lack of normal saliva flow; difficulty biting and tooth pain, took second and third place, respectively.
We've all experienced the discomfort of temporary dry mouth when we first wake up in the morning or after eating certain foods. But chronic dry mouth is much more serious with long-term effects on a person's teeth and gum health. This is because among its other important properties, saliva helps neutralize enamel-softening mouth acid and restores minerals to enamel after acid contact. Without sufficient saliva flow you're much more susceptible to dental disease.
While there are several causes for dry mouth, perhaps the most common is as a side effect to at least five hundred known medications. Because older people tend to take more medications than other age groups, dry mouth is an acute problem among people over 60 (a major factor for why dry mouth took the survey's top health problem spot).
You can help ease dry mouth from medications by first asking your doctor about switching to alternative medications that don't affect saliva production. If not, be sure to drink more water during the day and especially when you take your oral medication (a few sips before and after).
You can help your dry mouth symptoms from any cause by drinking more water, limiting your consumption of alcohol or caffeine, and avoiding tobacco products. You can also use substances that stimulate saliva flow—a common one is xylitol, an alcohol-based sugar that's used as a sweetener in certain gums and candies. Not only does xylitol boost saliva flow it also inhibits the growth of bacteria and thus decreases your risk of disease.
And speaking of reducing bacteria and their effects, don't neglect daily brushing and flossing. These habits, along with regular dental cleanings and checkups, will benefit you just as much as your efforts to reduce dry mouth in avoiding dental disease.
If you would like more information on treating common problems with teeth and gums, please contact us or schedule an appointment for a consultation.
By Craig S. Karriker, DMD, PA
September 26, 2014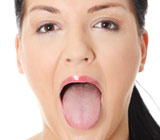 A consistently dry mouth is not only uncomfortable and unpleasant but also probably more serious than you think. Dry mouth, medically known as xerostomia ("xero" – dry; "stomia" – mouth) affects millions of people, but few understand why it happens or why it is important.
What Causes Dry Mouth?
It is normal to awaken with a dry mouth because saliva flow decreases at night. But if your mouth is persistently dry throughout the day, it may be a result of habits such as smoking, alcohol or too much coffee drinking or even dehydration. It is also a common side effect of some medications. Xerostomia is not a disease in itself, but it could be a symptom of salivary gland or other systemic (general body) disease.
Why is Saliva Important?
A persistently dry mouth can be a problem. Not only does it feel unpleasant and lead to bad breath, it can also significantly increase your risk for tooth decay. Saliva lubricates your mouth for chewing, eating, digestion and even speaking. Saliva also has important antibacterial activities. Most importantly normal healthy salivary flow neutralizes and buffers acids in the mouth to protect the teeth from the acids produced by bacteria on the teeth that cause decay, and by acids in sodas, sports drinks and juices that can erode tooth enamel.
Not only does saliva neutralize acids but with its high mineral content it can actually reverse de-mineralization — the process by which acids attack enamel and remove calcium from the enamel surface. Healthy saliva actually re-mineralizes the outer layers of tooth enamel, but the process can take 30-60 minutes. That's why it's important not to snack on sugars or drink sodas between meals — one an hour and your mouth is acidic all the time.
Individuals without enough saliva are especially at risk for root decay and fungal infections, and they are also more likely to lose tooth substance through abrasion and erosion.
What Can We Do for a Dry Mouth?
If your mouth is usually dry, make an appointment with us to assess the causes of the problem. However it may be more serious with medical implications. The solution may be as simple as drinking more water and using good daily oral hygiene, or it may necessitate prescription medication to promote more saliva flow.
Contact us today to schedule an appointment to discuss your dry mouth and what we can do to help. For more information read the article in Dear Doctor magazine "Tooth Decay – How To Assess Your Risk."
By Craig S. Karriker, DMD, PA
December 29, 2012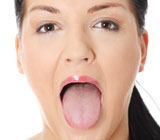 The medical term for dry mouth is xerostomia ("xero" – dry; "stomia" – mouth), something that many of us have experienced at some point in life. However, for some people it can be a chronic condition that is ideal for promoting tooth decay. It can also be a warning sign of a more serious health condition.
Dry mouth occurs when there is an insufficient flow of saliva, the fluid secreted by the salivary glands. Your major salivary glands are located in two places: inside the checks by the back top molars and in the floor of the mouth, with about six hundred tiny glands scattered throughout your mouth. And many people are surprised to learn that when they are functioning normally, saliva glands secret between two and four pints of saliva per day! While this may sound like a lot (and it is), saliva is key for buffering or neutralizing acids in the mouth. Without this powerful protection, tooth decay can increase quickly. This is especially true for older individuals who have exposed tooth root surfaces.
It is also important to note that there are times when mouth dryness is perfectly normal. For example, when you wake, you will probably have a slightly dry mouth because saliva flow slows at night. Another example is if you are dehydrated when it is simply a warning sign that you need to drink more fluids (especially water). Other causes for temporary dry mouth include stress as well as what you consume: coffee, alcohol, onions, and certain spices.
You can also have a dry mouth due to a side effect from an over-the-counter (OTC) or prescription medication. If it turns out that this is the cause in your case, you need to talk to the prescribing physician to see if there is something else you can take to avoid this side effect. If there are no substitutes, one tip you can try is to take several sips of water before taking the medication followed by a full glass of water, or chew gum containing xylitol, which moistens your mouth and decreases the risk of tooth decay.
Another cause of dry mouth is radiation treatment for cancer in the head and neck region. Yes, these treatments are crucial for fighting cancer; however, they can inflame, damage or destroy salivary glands. You can also have dry mouth from certain systemic (general body) or autoimmune ("auto" – self; "immune" – resistance system) diseases, diabetes, Parkinson's disease, cystic fibrosis and AIDS (Acquired Immune Deficiency Syndrome).
To learn more, continue reading the Dear Doctor magazine article "Dry Mouth." Or, you can contact us today to ask your questions, discuss your circumstances or schedule an appointment.