Posts for tag: braces
By Craig S. Karriker, DMD, PA
November 16, 2017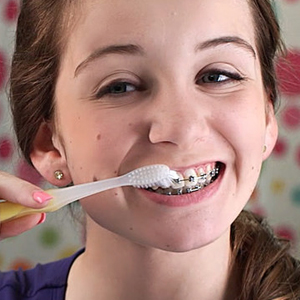 While braces are a tried and true method for achieving a more attractive smile, they may also give rise to problems with dental disease. This is because their hardware — the brackets and bands that serve as tracks for the tensioning wires — make it more difficult to access the tooth and gum surfaces to clean away plaque. This thin film of food remnant may then become a haven for bacteria that cause gum disease or tooth decay.
One of the more common conditions to occur while wearing braces is gingivitis. This is an initial inflammation of the gum tissues caused by bacterial plaque that hasn't been removed by brushing or flossing. As the inflammation grows unchecked, the infection could advance deeper into the tissues to become a more serious form of gum disease that threatens the survival of affected teeth.
Difficult as it may be for those wearing braces, the best way to avoid gingivitis is through more thorough oral hygiene practices. Fortunately, there are many hygiene products that can help you get around many of the access difficulties posed by braces. Smaller toothbrushes known as interproximal brushes and floss threaders, small aids that thread dental floss under braces wires, can access the spaces between teeth more readily than conventional brushes or floss. Water flossers (which use water under pressure to remove plaque between teeth) and motorized toothbrushes can further increase efficiency. We can also reduce bacterial growth in the mouth if need be with prescription-strength antibacterial mouthrinses.
If, however, gingivitis or gum overgrowth (another common occurrence during orthodontic treatment) continues to be a problem, we may need to take other actions including surgery. In extreme cases, the braces may need to be removed to adequately treat the gums and allow them time to heal before proceeding with orthodontics.
Extra care with daily hygiene and regular dental checkups and cleanings in addition to your orthodontic visits will help keep gum problems at bay while you're wearing braces. Taking this extra care will stop or minimize the effect of disease as you continue on to the ultimate goal of your orthodontic treatment — a more beautiful smile.
If you would like more information on dental care during orthodontic treatment, please contact us or schedule an appointment for a consultation.
By Craig S. Karriker, DMD, PA
November 14, 2016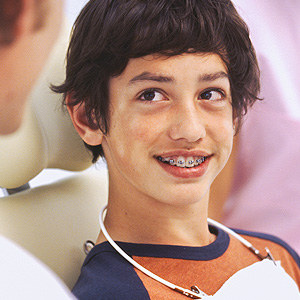 We treat most malocclusions (bad bites) with braces or clear aligners. But not all malocclusions are alike — some can require extra procedures to achieve successful results.
One such example is when incoming teeth crowd other teeth and cause them to erupt abnormally. The crowding also reduces the space needed to move the misaligned teeth to better positions. To make more room we'll often remove some of the teeth before undertaking orthodontics.
The key is to extract the right teeth. The best candidates are those whose absence will have minimal effect on both appearance and dental function. That's commonly the bicuspids, located right on the edge of the "smile zone" (the teeth most visible when we smile) between the cuspid (eye) teeth and the back molars.
Once we choose and remove the teeth our next concern is to protect the bone at the extraction site. The bone in our jaws benefits from the pressure created when we bite or chew. This stimulates new bone cells to form and replace older cells. Without it, as when we have a missing tooth, the amount of bone can diminish over time and affect the success of any future orthodontics.
To prevent this, we take care not to damage the gums and bone removing the tooth. We may also install a graft under the empty socket to encourage bone growth.
If we've removed teeth outside the smile zone, the resulting orthodontics will move teeth into the opened space. In the end, you won't even notice they're gone. Teeth lost or congenitally missing in the smile zone, though, may eventually require a replacement tooth. A dental implant is the best choice, but it should be put on hold for a younger person until their jaw has fully developed.
In the meantime, we can install a spacer or a temporary restoration to hold the empty space and prevent other teeth from drifting into it. This can be incorporated into braces or aligners, or with a removable partial denture or a temporary modified bridge.
Extracting teeth to aid orthodontics first requires a well-laid plan that could encompass several years. The end result, though, can be well worth the time and effort — better function and a new, attractive smile.
If you would like more information on the process of straightening teeth, please contact us or schedule an appointment for a consultation. You can also learn more about this topic by reading the Dear Doctor magazine article "Tooth Removal for Orthodontic Reasons."
By Craig S. Karriker, DMD, PA
August 29, 2013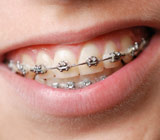 All parents want their child to have an attractive smile and good strong healthy teeth; but it may be difficult for parents to know if their young children's teeth are coming in the way they should. Parents may not know that it is also important that the upper and lower jaws need to be in proper alignment for a properly functioning bite.
As a child's permanent teeth come in, the teeth may be too crowded, or they may have spaces between them that are too large. They can have protruding teeth, extra or missing teeth, or problems with jaw growth. Sometimes children have malocclusions ("mal" – bad; "occlusion" – bite) that were caused by thumb sucking or other problems. If you wait to seek treatment until all of the child's permanent teeth have come in, and facial and jaw growth are nearly complete, correction of problems will be more difficult and the potential to encourage jaw growth in a positive direction may be lost.
When a little can go a long way
Whether a malocclusion is obvious or not it is important to have an orthodontic evaluation at an early age. Experts advise having an orthodontic evaluation some time before the age of 7. At 7, a child's permanent (adult) teeth have begun to come in but they still have some primary (baby) teeth left. If necessary, it's a good time to intercept and make a big difference for a little treatment.
Treatment that begins while a child's teeth are erupting or coming in, is called "interceptive orthodontics." It provides an opportunity for the best results in orthodontic treatment. It can also include working with the child's facial growth and jaw development to assure that the upper and lower jaws align together effectively. It can often be done with simple removable appliances rather than full braces.
Orthodontics ("ortho" – straight; "odont" – tooth) is a sub-specialty of dentistry that is devoted to the study and treatment of malocclusions. Your general or pediatric dentist may recommend that our child consult with an orthodontist. Orthodontists are dentists who specialize in the growth and development of the teeth and jaws, as well as directing proper growth by moving the teeth into correct position.
Come to see us early for an orthodontic evaluation, while it's still easy to make a big improvement in your child's future smile.
Contact us today to schedule an appointment or to discuss your questions about orthodontia in children. You can also learn more by reading the Dear Doctor magazine article "Early Orthodontic Evaluation." Or the article "The Magic of Orthodontics."