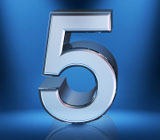 According to a recent study from the National Cancer Institute, a branch of the National Institutes of Health, the incidence of cancer is dropping and the survival rate is increasing. In general, the outlook for patients undergoing treatment for the disease is getting better and better. Unfortunately, it's possible that some essential lifesaving treatments, like chemotherapy and radiation, can adversely affect your oral health. If you (or a loved one) need cancer treatment, however, there are some things you should know that can help minimize the possible complications and side effects.
Chemotherapy and radiation are effective cancer treatments, but they may cause oral health problems. These therapies work by attacking cancer cells, but they can also damage healthy cells, including those in the salivary glands and the lining of the mouth. Common symptoms may include a dry mouth or uncomfortable mouth sores. Cancer patients may also be at higher risk for dental disease, especially tooth decay.
Prevention is the best way to minimize these problems. It's important to have a complete dental evaluation before cancer treatment begins. Side effects often result when the mouth isn't healthy prior to the start of therapy — so if there's time for necessary dental treatment beforehand, it can be beneficial in the long run.
Taking good care of the mouth is crucial at this time. During cancer treatment, proper brushing is more important than ever. A fluoride gel or antibacterial rinse may be prescribed to help prevent tooth decay. Prescription medications are sometimes recommended to alleviate dry mouth, but drinking plenty of water, chewing xylitol-containing gum, or using a soothing rinse of salt, water and baking soda can help too.
A team approach is essential for the best care. This includes coordination between dentists and oncologists (cancer specialists), and sharing information about prescription and non-prescription drugs, medical histories and treatment plans.
It's vital to understand and follow medical recommendations. This means not only getting the necessary treatments and taking prescribed medications, but also learning to recognize the warning signs of potential problems. With the support of our office, your oncologist, and caring family and friends, we can make cancer treatment as comfortable as possible and help obtain the best outcome.
If you would like more information about cancer treatment and oral health, please contact us or schedule an appointment to discuss your treatment options. You can learn more in the Dear Doctor magazine article "Oral Health During Cancer Treatment."